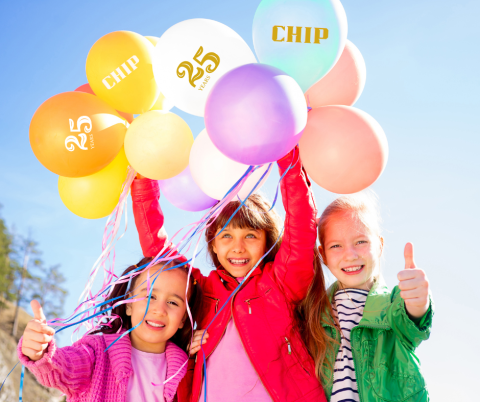 We are so ecstatic to celebrate the Children's Health Insurance Program (CHIP)'s 25th anniversary! CHIP is a federal/state partnership program that helps insure kids in all fifty states. Making sure our children have health insurance ensures that we always give our kids a winning hand of lifelong health.
This critically important program was created by Republicans and Democrats together in 1997 because it was a low-cost, sound investment in our children's health and future – and they were right! Since CHIP began in 1997, the uninsured rate for children in the United States had dropped nearly 10 percent. Also, In addition to covering over 6 million children directly, CHIP has facilitated more eligible children receiving Medicaid.
Here is what some of our members are saying about CHIP:
"When I was young I was diagnosed with autism, because of this the school would not let me attend unless I went to constant counseling, and if it wasn't for CHIP, my mom would have never been able to pay for all the therapy, and I would have never been able to attend school. I'm now 28 years old, and I'm in my 3rd year of college." -Nathaniel from Alamosa, CO
 "My experience is from the perspective of a health care employer that hires lots of people who work in low-wage jobs. When CHIP came along, the employees took less time off from work to care for sick children. They got more rest and had fewer worries about children who received preventive and immediate acute care. CHIP was a Godsend to the staff, their children and the hospital and nursing home employers and patients who relied on these caregivers." -Mary from Chesterfield, MO 
 "I am a Pediatrician. I have worked for decades in inner city health facilities. CHIP is a pillar of pediatric care. Without it, countless children would suffer." -Phyllis from New York, NY
 "Both of my children are currently insured through CHIP. I don't want to imagine what life would be like if we didn't have access to health coverage. I'm a working mother who simply can't afford healthcare otherwise. This is vital for the health and security of our nation." -Rhea from Portland, OR
 We encourage you to learn more about CHIP and its success from our friends and Georgetown Center for Children and Families.