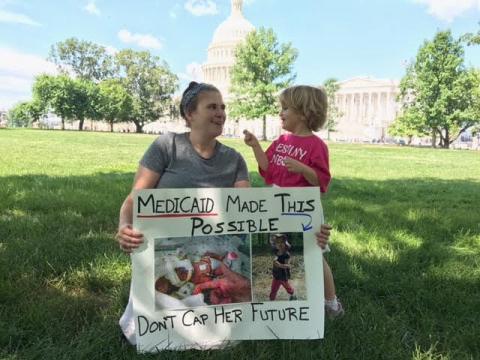 Cutting Children's Health Insurance Program Would Be Reckless and Irresponsible
The Trump administration proposal to cut $7 billion from the Children's Health Insurance Program (CHIP) is ill-advised and reckless. If Congress agrees to this irresponsible cut, children and families across our country will suffer.
CHIP is state administered, and it allows children in low- and middle-income families to get the check-ups, doctor visits and screenings they need to get and stay healthy. The bipartisan agreement to reauthorize the program for 10 years was designed to stabilize it, protect coverage for children, and allow states to strengthen their CHIP programs. This cut would violate that hard-fought budget agreement and it would put access to health insurance in jeopardy for vulnerable children and families.
This administration seems to think deals are made to be broken, children's health is unimportant, and the needs of families with low and middle incomes simply do not matter. America's moms wholeheartedly disagree. Congress and the Trump administration prioritized huge tax cuts for the wealthiest individuals and corporations in their tax bill last year, and now they want to cut spending by denying children health coverage. It is simply unacceptable.
Congress must reject the Trump administration's proposed cut to CHIP immediately. We must not reduce federal spending by denying children health coverage and care.