A Mom's Call to Action: To Save Antibiotics, We Must Stop Overusing and Misusing Antibiotics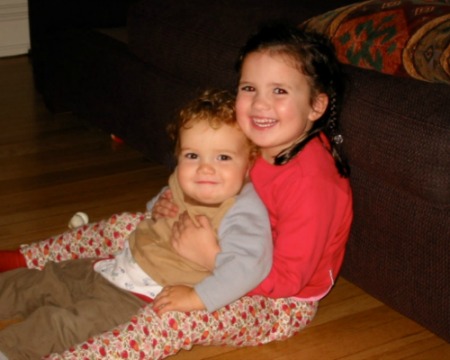 Simon and his sister Elena
In 2004 my otherwise robust one-and-a-half-year-old son, Simon, came into contact with a "superbug." Simon woke early one spring morning struggling to breathe. By early afternoon Simon's skin was ice-cold. My husband and I brought Simon to the emergency room where antibiotics failed to help him.
Twenty-four hours later, Simon died. My life has never been the same.
It wasn't until months after Simon died that we learned how. Simon had contracted an antibiotic-resistant bacterium called, "methicillin-resistant Staphylococcus aureus," also known as "MRSA."
To this day, we don't know how Simon came into contact with the lethal superbug. He had none of the telltale skin abrasions that typically hint at infection. I think back to Simon's newborn checkups, where the pediatrician and I would carefully confer over his care and comment on how "Simon was the picture of health." Nothing could have prepared us for a parent's worst nightmare.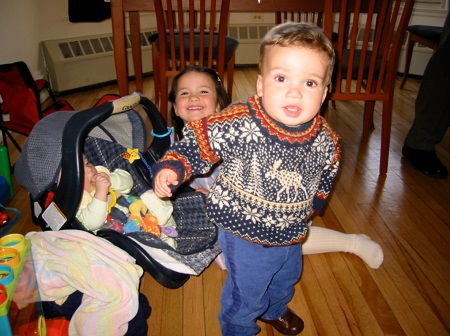 Last Photo of Simon
Simon's was not an isolated incident.
The Centers for Disease Control and Prevention (CDC) estimates that MRSA causes about 80,000 serious infections and 11,000 deaths a year, resulting in untold heartache in homes across the United States. After all is said and done, antibiotic resistance kills 23,000 people and infects 2 million people each year.
This is why I was glad the Food and Drug Administration (FDA) took the first step in December 2013 to rein in antibiotic overuse on farms. After 36 years of inaction, the FDA released a set of policies: one finalized policy declared inappropriate the use of antibiotics to make livestock grow faster and the other, still in draft form, asked for public input on veterinary involvement on farms. Years ago, I resolved to fight antibiotic resistance in Simon's memory and this draft policy offers that chance.
Whenever and wherever antibiotics are overused, public health is in jeopardy. There's no doubt that doctors must curb antibiotic overuse in human medicine, but it's difficult to put agriculture on the backburner when 70 percent of all medically important antibiotics sold in the United States go to food animals. Worse still, unlike in human medicine where you need a prescription to give antibiotics to a sick child, meat and poultry producers can purchase antibiotics over-the-counter (without a prescription from a veterinarian) for livestock, no questions asked.
The good news, we have an opportunity to change this. The FDA is seeking public comment on something called the "Veterinary Feed Directive (VFD)."
This draft policy requires that veterinarians oversee all antibiotics used in animal feed. While this sounds promising, the details matter most. Veterinarians must have a working knowledge of the farm, either by visiting the farm or seeing sick animals that require treatment. Furthermore, veterinarians should not be allowed to write order after order from a remote office without a working knowledge of animals' living conditions. How else can veterinarians know if antibiotics are needed legitimately or used as a crutch to compensate for overcrowding and poor hygiene? Equally important, the FDA's policy should put a limit on refills; there is no reason for the life of a prescription to exceed the life of the animal.
To let your voice be heard and strengthen the Veterinary Feed Directive (VFD), please write a letter to FDA here.
Requiring veterinarians to oversee the use of antibiotics can help stem the rising tide of superbugs. We are on the brink of real progress. But for FDA's draft policy to work, veterinarians need to have meaningful contact with the animals they treat, or at least the farms on which they live. We need changes in practice, not just on paper. Like a mother has a relationship with her child's pediatrician, food animal producers should have a similar relationship with their veterinarian.