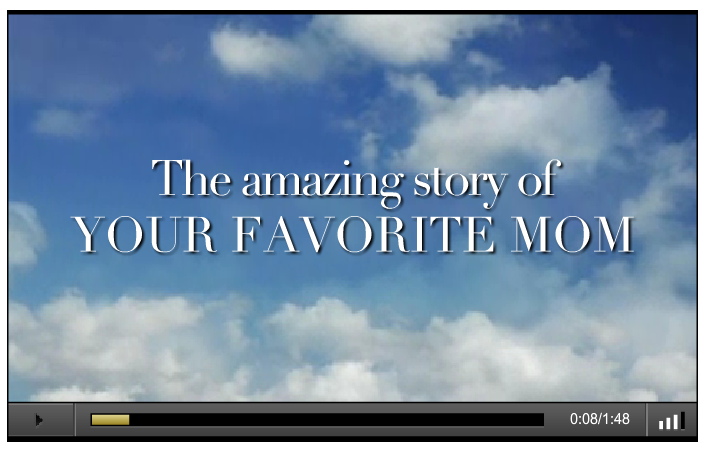 Make your favorite mom(s) a star. Send a customized video.
We bet you know a lot of moms who are superstars. Imagine their surprise (and happiness!) when they get news from you that they're being celebrated in an upcoming film.

Just fill out the form below and we'll send your favorite mom(s) a video with her name embedded in it. Each person will get their own customized video. We'll also send you a copy of the video so you can forward it to their friends and family, if you want. Everyone should know there's a film coming out about the remarkable achievements of your favorite mom(s). Right?