Power ONEsie Picture Gallery
Just look at all these gorgeous ONEsies!
Scroll down for pictures of
recent events featuring the Onesie display
and for
pictures of onesies we've received lately
. Keep those creative ideas coming and who knows - maybe your creation will find its way to the onesie gallery!For more information about the Power of Onesie, and to learn how you can add your onesie to the chain, visit our
Power of ONEsie page
.
MomsRising would like to thank Essential Whites Co. for their generous onesie donations!
Recent displaysNew Jersey December 10th, 2007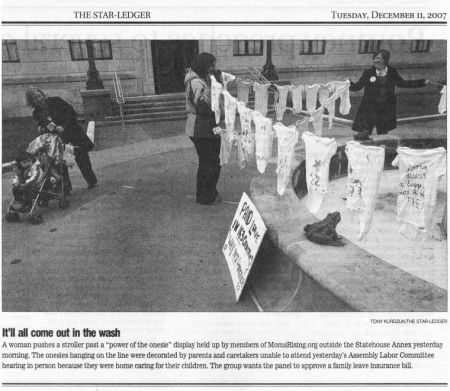 Pennsylvaina October 1st, 2007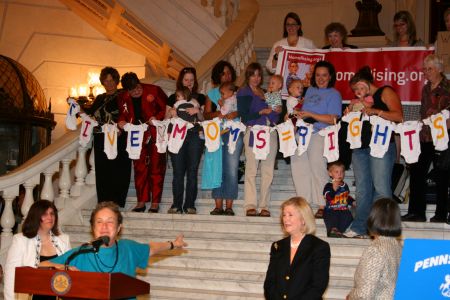 New York July 26th, 2007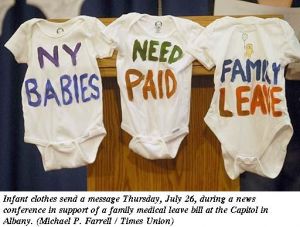 Oregon June 20th, 2007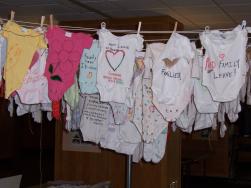 Cathy, of Children First for Oregon said about the display: "Partnering with Mom's Rising was just about the best thing we could have done on this bill. A few hours after putting up the onesies, we got a work session scheduled for paid family leave. The onesies are a FANTASTIC way to get the message across. Thanks so much for your wonderful work on this bill."
Oregon May 12, 2007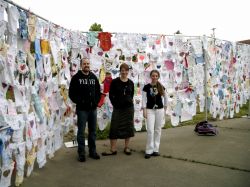 Washington, February 2007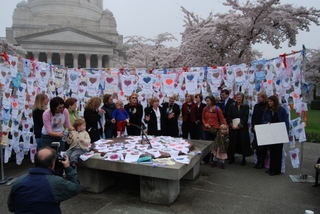 Our first display in Washington!
Onesies from around the country
*so far we've received onesies from CA, OR, WA, UT, CO, VA, NM, MA, PA, NY, GA, RI, NJ, FL, AK, and IA!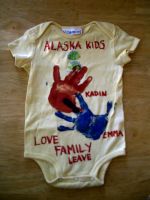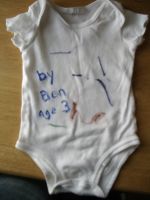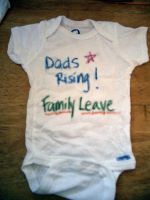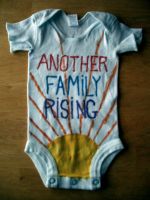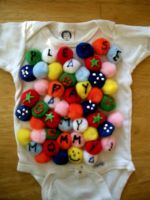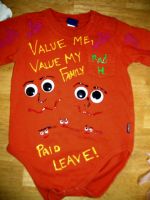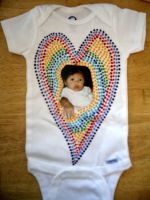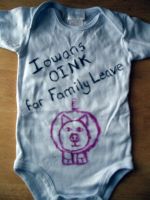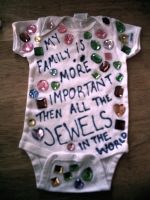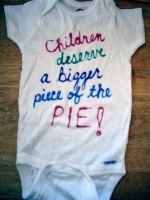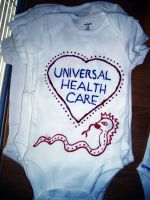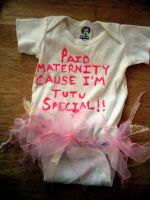 Feeling inspired to create your own onesie? Just check out our
Power of ONEsie page
to find out how.