MomsRising Near You
MomsRising Near You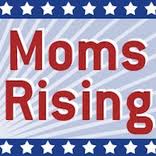 MomsRising Near You is a fun way for our members (and their friends) to gather together in-person to talk about important current topics and hang out with other awesome superhero moms once a month. Here's how it works: You pick the place to gather. Then MomsRising will provide you with fun content to spark conversations. We'll even provide you with an easy discussion guide with cool questions you can cover, interesting videos, interactive games for kids and more!
Click on a photo to learn more
Sorry, no events near you yet...
....But you can start a gathering. It's easy and our crackerjack team will hold your hand the whole way!
Help Us Grow!
Tag any tweets, photos, and videos with @momsrising
---