Top 5 Green Halloween Costume Tips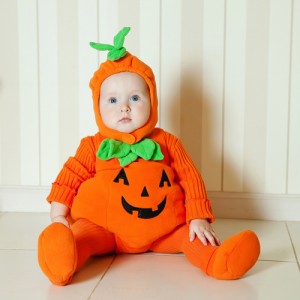 Tis the costume-planning season! Keeping Halloween green and nontoxic doesn't have to be a chore. It can actually be a fun way to get creative and save money, while staying safe and earth-friendly. Try one of these tips to make your Halloween a little greener.
Share your green Halloween tips and ideas in the comments, or on Twitter! We will be tweeting about green Halloween tips @MomsRising at 11:00PT/2:00ET next Tuesday (10/16/2012). Use the hashtag #EcoTipTue to join the conversation!
1. DIY face paint: Toxic chemicals can take the fun out of Halloween face paint. Last October, the Ecology Center found one or more toxic heavy metals in 100% of the Halloween cosmetics they tested. The Halloween makeup they tested contained dangerous toxins like cadmium, arsenic, lead, and more.
Save some money and minimize your family's chemical exposures by making your own nontoxic face paint. Get started with one of these recipes:
**Even with homemade face paint, you should always do test on a small patch of skin before applying to your face or body.
2. How to buy nontoxic face paint: Read the label. Don't be fooled by "green," "all natural," or hypoallergenic" labels: these terms have no legal definition. Avoid the chemicals on the chemicals of concern list from the Campaign for Safe Cosmetics. And remember, always spot test cosmetics before using them: test on a small patch of skin before applying to your face or body.
3. Costume Swaps: Are there any old or outgrown kids costumes hanging around in your closet? Or is your child sick of last year's costume? Instead of buying a whole new costume, try costume-swapping. You can do it casually by  letting your friends know through social media the sizes and costumes you have available. Or you can turn it into an event: Green Halloween has tips on hosting a costume swap. They also have a list of costume swaps in your area.
***National Costume Swap Day is this Saturday! Click here to learn more. 
4. Make your own costume: Shop your own closet and your kids closets for clothing that can be transformed into costumes. Use materials in your home or from second hand stores to create a costume of your own. Check out our Superhero cape tutorial blogathon for ideas on how to make kid capes. Thrift stores are chock full of costumes at this time of year. Check out their selection, and don't skip the clothing racks: You never know what potential costumes you might find there.
Here are some DIY Halloween costume ideas to get you started:
5. Donate old costumes: If you have old costumes that you're not using, consider donating them to kids in need. A lot of local community groups collect costumes for kids in foster care, in shelter, or in other circumstances where your costume donation could bring a lot of joy to their Halloween.
I couldn't find a national list or registry of these costume collecting drives, so I need your help: If you know of a place in your community that collects costumes, can you leave their information in the comments? I'll pull together a list and post it here so everyone can find places to donate their old costumes. Thanks!
~~Fired up? Join MomsRising now!