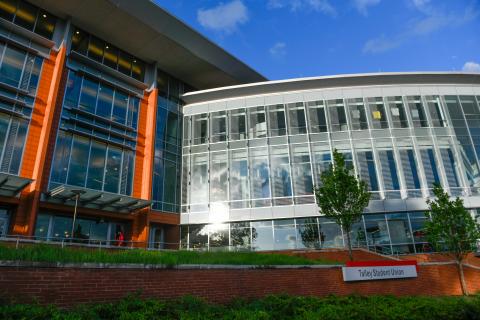 The Rise of College Student Hunger & Homelessness
Being in the midst of a pandemic, I like to reflect back on my time as a young student on the campus of North Carolina State University. Only a few years ago, I was one of the 36,000+ students that would cross the bricks of the Brickyard, venture into the libraries on main & centennial campus, and ride along on the Wolfline. I have many fond memories and experiences from my time there and still find ways to come back to campus from time to time and see all the progress and changes. However, I recently found out about a survey conducted by Drs. Mary Haskett & John Dorris (survey results and research can be read here) that took a look at the experiences of current students in October 2020, to evaluate how the pandemic has impacted them. It is astonishing to see that 15% of students have experienced homelessness since the pandemic began. That is a staggering number of potentially 5000+ students and it is alarming to know that the places that students are forced to stay, i.e. unsafe buildings, outside, in cars, etc. that can endanger their safety. 
In addition to the students experiencing homelessness, 25% of students surveyed have experienced food insecurity within a 30-day period. I have to repeat that again, 25%!!! Statistically, 1 out of 4 students that cross the campus of N.C. State, which is 9,000+ students are not receiving the resources they need to ensure they have a meal, are eating enough to sufficiently maintain their health, and overall mental well-being. All of these factors can contribute to a decline in the overall well-being of the student and can impact them in many areas of their life, long-term and short-term, that includes (but not limited to)  their education and learning ability.
During my time on campus, I remember seeing students sleeping on a park bench, a hammock, on couches in common areas, and on bean bags in the library. Seeing this data of homelessness, I now consider that the students I viewed in these areas statistically could have been homeless and it pains me that I did not recognize it then. As I know and recognize this information now, I feel it is imperative to assist these students in giving them the safety and common necessities that should be available to all of us as humans. I also recall during my time as a student, my fellow classmates having to decide when they could eat based on if they had a meal plan or if they did not have one, having to manage their food carefully. From my own experience, I had a meal plan for my first three semesters before canceling it due to it being too expensive to keep. I am grateful that there is an on-campus food pantry, meal scholarship program, and meal swipe donation program, but these programs are not enough resources to sustain the volume of students in need. Students have enough on their plate as it is trying to navigate obtaining their degree and securing a job position that will enable them to earn income for a living. To add on top of this, experiencing homelessness and hunger does not set the students up for as much success as possible. I am a proud alumna of this great university and being a top tier one, I know there's more that can be done to help the students out. I encourage my Alma Mater to view these statistics and bring about more change to aid in reducing these percentages.