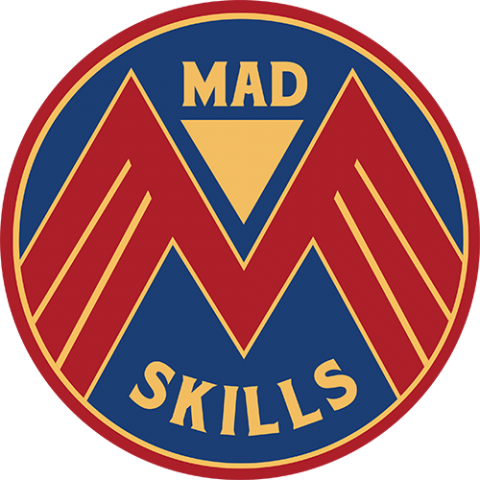 #MilitaryMonday: Making the Mad Skills of Military Spouses Known
As with so many other people who land their perfect match on the internet, we met online. No, it wasn't Tinder, although I like to believe we would both totally swipe right. We randomly found each other in a virtual fitness group, and soon learned we were both Army spouses,moms, and business driven. Over time, Liza and I found that despite our diverse backgrounds (software developer/project manager and child development specialist turned community consultant), our journeys weren't all that different.
As military spouses, we're frequently uprooted before we've had a chance to hit our stride. Right about the time you remember where the light switches are in your new house, or just as you find the perfect playgroup and your mom soulmates, or, perhaps most common, you finally get a job, it's time to go. Convincing an employer that you're worth investing in despite your expiration date is not only daunting, it's often impossible. We see it over and over again. Women with doctorates not able to get a job at a fast food restaurant. Male spouses pigeon-holed by stereotypes and unable to secure something with a regular schedule. And everything in between. We both had our own experiences like that.
In 2003, one of my first experiences as a new Army spouse was marching into the career services office, eager and excited about the prospects of a job. I was told to look at the "opportunities!" poster board, where there were currently two positions open: housekeeping and driving kids to psychology
appointments. I begrudgingly figured the latter was at least in my wheelhouse as a child development specialist. I landed the interview but was told that I was overqualified, and that since my husband was in flight school, they already knew I'd be leaving in 6-12 months. Gee thanks. The next 10 years left me fighting for Morale, Welfare, and Recreation (MWR) positions with every move. In 2012, I made a hard pivot into the military community start up space, have learned a new skill set, how to work remotely,  and haven't turned back.
Liza was met early on with the same hurdles that I had experienced and continued to experience them over and over again. She has an impressive resume, with over 13 years experience contracting multi-million dollar projects with the government and private sector. She started her career as a software developer and moved to business analysis and project management. She's owned businesses. She's sold businesses. You'd think it would be impossible for her not to get hired. And yet, she found herself being offered positions to stock shelves because "that's all we have available for spouses right now."
It's not just Liza and I that have been overqualified and undervalued as military spouses in the workforce. We knew that this was a far-reaching problem, plaguing many of our peers. We also know that military spouses are some of the most resourceful, creative, strong and flexible people we know. We simply have to be. When your spouse is deployed and unreachable and your car breaks down 100 miles from home and is leaking fuel, and your child is breaking down in the backseat and you're leaking breast milk, you really only have you to count on. We consistently find that military spouses are exorbitantly resilient. They are multi-tasking machines that excel in navigating ambiguity, are self-starters with unparalleled senses of loyalty, and are the ultimate team players. Aka, they are the perfect employees. We wanted to match those mad skills with employers that would not only use them, but would value, appreciate and foster them. And so MadSkills was born.
Last Spring, I asked Liza to join me on a quick video call so I could share my idea. I told her to just humor me and let me get it out of my head but once I shared the vision, she said, "No, we need to do this now." We got started the very next day. It was magic. I'd build something in my mind, Liza would refine it and translate it into code and suddenly this pipe dream was an incredible, collaborative product. It was true agile development. And what's even better: it's working. We designed a company around matching these unbelievably talented spouses with companies that are committed to hiring them. Military spouses create a profile (for free) at www.HireMadSkills.com, where registered employers seek them out for remote positions that match their skill level. We are making matches daily that are resulting in long-term employment opportunities, contract positions, short freelance gigs, and more. And just like our friendship that started online, it's even better than Tinder.